Name: Valen Takahashi
Age: 20
Gender: Male
Village: Kumogakure
Rank:  Genin
Title:
Clan: Muramatsu
Bloodline: Dust
Element(s): Earth, Wind, Fire
Skill(s): Nin
Exps: 1650 + 640 from Valris Rollover = 2290
Stats
Strength: C (450)
Constitution: D  (150)
Stamina: C (450)
Speed: D (150)
Coordination: C (450)
Intelligence: D (150)
Perception: C (450)
2290 - 450(4) - 150(3) = 40
Unique Abilities:
One-handed Seals: Pretty straightforward. A player may weave hand seals with only one hand. This results in a one tier loss of Coordination for that hand regarding hand seals.
Flicker Master: Valen is capable of utilizing the Body Flicker jutsu without the use of a hand seal, when he does this however he takes a reduction of 1 tier to his perception.
Appearance: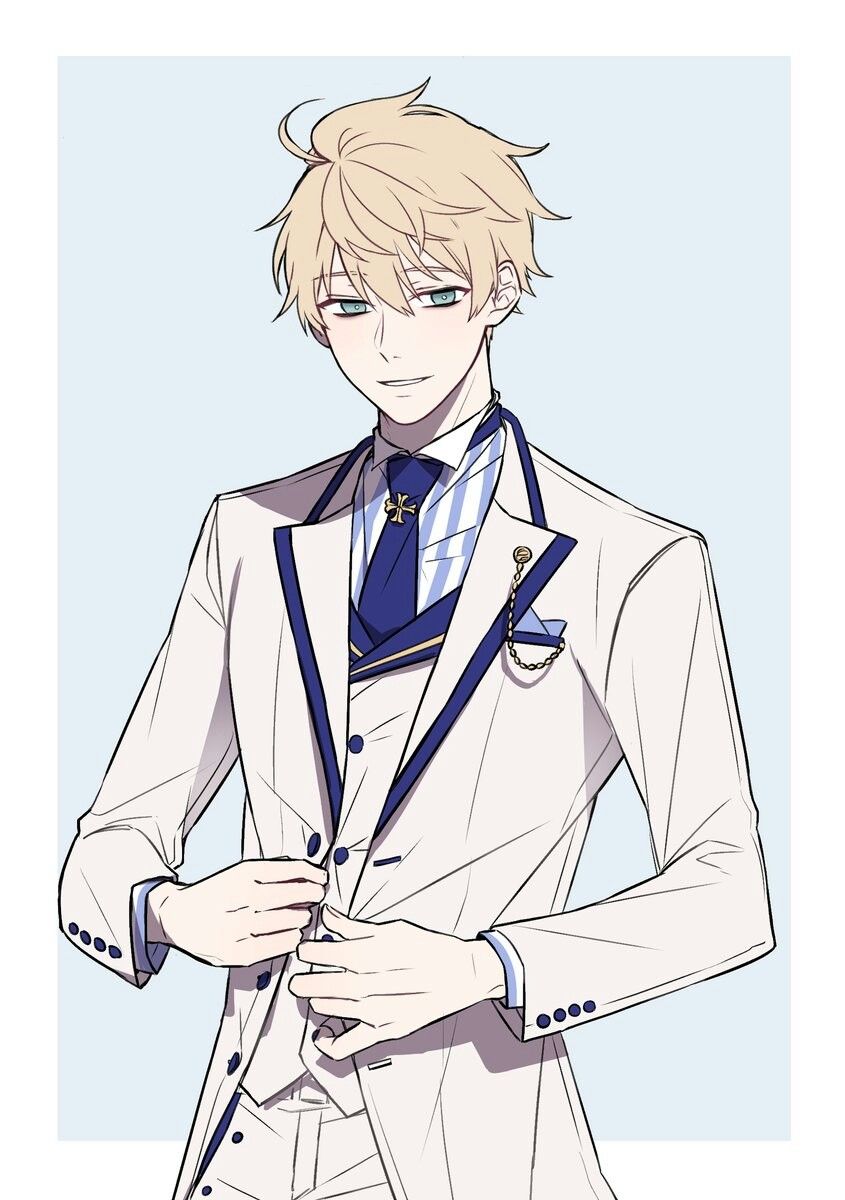 Valen stands at 6'4 and weighs in at 220 lbs. His life of training to make his family proud had left him with a strong physique that he carries with a grace and carriage that belies his strength. He has short blonde hair and eyes that vary in colour from a bright turquoise to a brilliant green. He has a good complexion and strong features. He tends to wear the general Kumogakure shinobi gear when on duty, and when off duty prefers to wear suits when possible. Although he isn't afraid of more casual wear. Valen tends to dress to impress though, always working to show the best side of his family to the world.
History:  Born to Ichirou and Suzume Takahashi, Valen was welcomed with open arms by his parents. The newborn was the product of Ichirou's second marriage, having had two other children by his first wife five years prior. His brother, Kaien, and his sister, Asuka. The young Valen was loved by his parents, although his siblings were reticent regarding their little brother. Slowly feeling like they were being replaced by the son of their father's current wife. This wasn't the case of course and over the years all three children began to be their parents' love as they grew older. Suzume, Valen's mother, was originally from Iwagakure, however she moved to Kumogakure when she was younger. Ichirou, Valen's father, was a moderately well known swordsman within the village. Working to help Kumogakure prosper to the best of his abilities.
As he grew, Valen idolized Kaien, always trying to emulate his brother to the best of his ability. When his brother began training, he tried as well, only to learn that he was simply too young to handle such work. He ended up following his elder brother around like a lost puppy, always watching, always learning what he could. Until finally he was dubbed old enough to begin training by his father. He worked hard, and found a talent for elements as he did. Becoming proficient in Earth, Fire, and Wind at a young age. He continued his training, working hard every day in order to become a shinobi like his father.
As he grew, his mother instilled in him the proper manners and etiquette that made a gentleman. He was taught history, poetry, dance, and even how to cook. He became so proficient at the latter that he began cooking all of the meals for his family. His darling sister, Asuka, helped him every step of the way, he loved his beautiful sister dearly and wanted her to be happy, as any brother would. Unlike their brothers she chose to go the civilian route, wanting to grow up, get married, and have children without the fuss and bother of shinobi life. Eventually, Valen was allowed to enroll into the academy where he excelled, as his brother had before him. He worked hard, applied himself, and kept himself composed at all times, and made a name for himself within the academy as a student without peer in their graduating year.
As he began his genin career he started off by doing missions and training relentlessly. Working to take full advantage of his multiple elements. His father had told him that soon he would begin teaching him how to utilize a sword. Once he proved himself capable enough and Valen threw himself into the effort with abandon. His brother continued his shinobi work, eventually rising to the rank of Chuunin before becoming crippled in the line of duty. The loss of his legs and one arm due to his decision to throw himself into an explosive tag to shield his teammates left the Takahashi family speechless. While proud as a whole because of Kaien's actions, and the lives he saved by doing so. They were distraught at the news that his career had been snuffed out so soon. This prompted Valen to work even harder, to not only make his family proud, but to provide for them too now that his father had retired and his brother had become too injured to continue in the forces. We find him now, working with back breaking effort to make his family and village proud.
Personality: Valen is a gentleman, a polite man who carries himself with dignity and poise. He has a bit of a flirtatious nature, but nothing of the sort to give him a bad reputation. He enjoys training, writing, cooking, dancing, and all in all, living life to its fullest. He tries to fully understand a situation before acting on it, and is extremely respectful to everyone he meets.
In combat he can retain this sense of respectfulness, killing only as a last resort, and almost being polite with his opponents. He see's fighting as a challenge to try to improve himself, and fighting is a contest against an opponent that one can either win or lose.
His dream is to rise through the ranks of Kumogakure, provide for his family and eventually start one of his own. He wishes to become a shinobi of renown and make his father, and his brother proud.
Roleplay Sample: No u