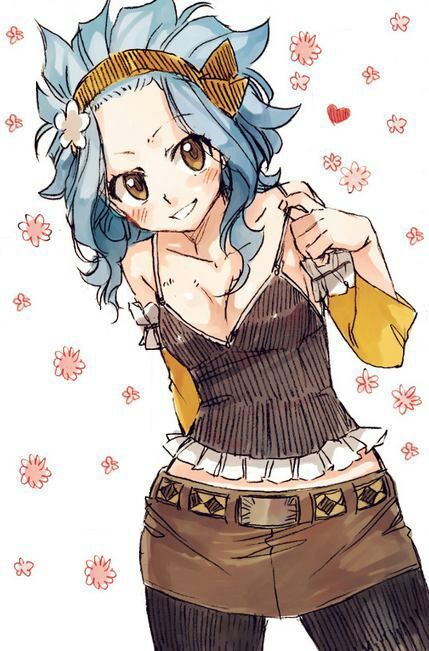 "Cheer up. What's there to be sad about?"
Name:
Nami
Monikers:
N/A (-- N/A)

N/A (-- N/A)

N/A (-- N/A)
Age:
17
Gender:
Female
Class:
E
Rank:
Genin
Village:
Kirigakure
Renown
: 0
Experience:
51
Total Experience (D -> C):
205/500
Ryo:
80,500
Skills:
Engineer
Elements:
Water Release (水遁, Suiton) -

Stats:
Strength
: D
Constitution
: E
Stamina
: D
Speed
: D
Coordination
: C
Intelligence
: D
Perception
: D
Unique Abilities:
Striked out UAs are the ones that won't be in effect until I get the applicable Skill for them.
Waterborn: Nami's main focuses from a young age have been on two things, Suiton and her clan abilities. As a result, Nami's Suiton techniques costs one rank below their normal value. This makes her less prone to using Fuuinjutsu, causing the cost of techniques of that type to be increased by one rank.
Observant Eye
: By dedicating her efforts to being on the defensive instead of the offensive, Nami can raise her Perception by one tier, at the cost of lowering her Coordination by 1 tier. This lasts over the course of a single combat period, and can be changed on a whim.
Speedy Crafter
: Nami can increase the speed at which she crafts something, lowering the time it takes by one rank. This ultimately limits what she can make by one tier below her base Coordination.
Cost Cutter: Experience in marketing has aided Nami in learning how to cut down on the price she pays for resources to get something done. This is the same case scenario when Fuuinjutsu is thrown into the mix, in regards to Enchantments. Nami is able to cut down the cost of an Enchantment by 50%, but during the application process her Intelligence is regarded as 1 tier lower than the norm, restricting her from placing higher-level Enchantments if she does this.
Look Mom, No Hands!
: If she wishes it, Nami is able to utilize Suiton without handseals, but doing so increases the cost of the technique she does it with by one rank.
Belongings:

Equipment
N/A

Items
Clay Figurine (D-Grade) - x3
Key Mold (C-Grade) - x1
Shades (C-Grade) - x1
Key (C-Grade) - x1
Chest (C-Grade) - x1
Brooch of the Hidden Mist (C-Grade) - x1

Supplies
Wooden Logs - x5
Clay - 58'x58'x58'
Glue - 1 ltr
Key Mold - x1
Steel - 6 lbs
Bronze - 9.5 lbs
Glass - 10 lbs
Plastic - 9.25 lbs
Rubber - 10 lbs
Techniques:
S-Rank:

Name: Hydrification
Rank: S
Power: S
Cost: N/A
Range: User
Skill: Ninjutsu
Element: Suiton
Classification: Hozuki Exclusive
Handseals: N/A
Requirements: Hōzuki bloodline
Description: The Hydrification Technique is a protean, whole-body technique whereby the user can liquefy their body at will. They are able to maintain their appearance and even fight while doing this. This technique makes it impossible to receive damage from physical attacks and most ninjutsu. From a single hair, to the skin and muscles, everything can be liquefied and solidified at will. Be it to evade an enemy's attack during a short range battle, to infiltrate a structure, or to launch a surprise attack in a liquefied state, this technique boasts a high strategic value. Applying this technique, the user can also modify their body parts for suitable situations or even use the liquid as projectiles. This technique, once learned, is constantly active so that its abilities may be used on very short notice.

Drawbacks: Intense heat will evaporate rather than burn a Hozuki, though the end result is the same: Death. Those who use this technique become highly vulnerable to Raiton element attacks, with any attack from that element temporarily paralyzing them the post it hits. If it's a constant load of Raiton, it can incapacitate the Hōzuki in question indefinitely. All Raiton techniques also count as two tiers higher for damage (Max of X). When knocked unconscious, such as by a raiton technique, the user will turn into a jelly like blob. Raiton of two ranks higher than a Hozuki's constitution will knock them unconscious.Also, they need to drink more water than normal humans to stay hydrated. If they don't take a drink of something at least once every two threads IC, they turn jellyish and get a penalty of one minus to physical stats.
A-Rank:

None
B-Rank:

None
C-Rank:

Name: Drowning Water Blob Technique
Rank: C
Power: C
Cost: 5
Range: 3 meters
Element: Suiton
Skill: Ninjutsu
Classification: Hozuki Exclusive
Handseals: N/A
Requirements: Hydrification
Description: After liquefying a portion of their body, the user manipulates the resulting water to surround their target's head, preventing them from breathing in order to either: render the victim unconscious or ultimately kill them if the suffocation is sustained. It takes 2 posts for unconsciousness per tier of Constitution, with a flat 2 posts after that resulting in death by drowning. This results in a minimum of 4 posts to kill, and a maximum of 14 posts within the normal range of Constitution that can be achieved IC. Since this shape manipulation is only a one time thing, despite its long time to kill, it does not have an upkeep as it's still just the user's body.
Drawbacks: Who's going to just let someone drown them to death? The uses for this technique are fairly restricted, mostly because of that reason.
D-Rank:

Name: Hiding in Mist Technique
Rank: D
Cost: 3
Range: 125 m.
Speed: C (only applicable when expelled)
Element: Water
Skill: Ninjutsu
Classification: Village Specific (Kiri)
Requirement: N/A
Parent Technique: N/A
Handseals: Seal of Confrontation
Description: The user conjures a thick, white mist which reduces visibility to absolute zero. This can be achieved by using a water source such as a lake, reservoir, or being in a damp environment. If no sources are present the user can still produce a mist by expelling it from their mouth.
Drawbacks: Just like real life fog the mist can only exist in conditions where it can survive. Very hot, arid climates forces the mist to evaporate (clearing up over two rotations.) In addition the mist can be cleared by strong winds or sudden bursts.
E-Rank:

Name: Body Replacement Technique
Rank: E
Activation Cost: 1
Upkeep Cost: -
Range: -
Speed: -
Element: -
Skill: Ninjutsu
Classification: General Skill
Requirements: -
Parent Technique: -
Hand Seals: -
Description: This technique is done by animating an object temporarily to look and act like the user. This is more of an illusion, as it cannot attack nor does it think or have a mind of its own. When taking damage the object will react to it as the user would before being reduced to its regular form. To use this technique requires speed and deftness, as well as a general idea of when an attack is oncoming. This is used to fool inexperienced Shinobi into believing their attack has landed on their victim giving the user an opportunity to either escape or land a surprise attack. The animation only lasts a couple seconds as well as the illusion after being hit, so it must be timed precisely for maximum effectiveness.
Weaknesses: -

Name: Tree Climbing Practice
Rank: E
Power: N/A
Activation Cost: 0
Upkeep Cost: 0
Range: Self
Speed: N/A
Element: None
Skill: None
Classification: Open
Requirements: None
Parent Technique: None
Hand Seals: None
Description: Tree Climbing Practice is a training method used to gain more skills with chakra control. This training involves focusing a fixed amount of chakra to the bottom of one's feet, and using that to climb a tree without using one's hands. If the stream of chakra is too weak, the user will lose their footing on the tree and fall off. If it is too strong, the user will be pushed away from the tree, causing the tree to break around the point of contact and the user will fall. The concept of this exercise is similar to magnetics and can be applied to other objects within close vicinity of the user's body, such as catching and throwing a kunai that comes within several inches of the user's foot by using chakra alone.
Weaknesses: Inexperienced shinobi may lose focus and cause their chakra to become unstable, which will release any hold their chakra has on a surface and may even forcibly eject them off of it. This technique is automatically known by all characters.

Name: Water Surface Walking Practice
Rank: E
Power: N/A
Activation Cost: 0
Upkeep Cost: 0
Range: Self
Speed: N/A
Element: None
Skill: None
Classification: Open
Requirements: None
Parent Technique: Tree Climbing Practice
Hand Seals: None
Description: This training method is used to gain better chakra control. To do this, the user has to be emitting a constant stream of chakra from the bottom of the their feet and using the repellent force to walk across the water's surface. This technique is more difficult to master than the Tree Climbing Practice, because the amount of chakra that needs to be emitted changes constantly.

It has also been shown that one can use their chakra to "skate" across the water surface, like an ice skater, instead of just walking or running. And the more one trains this technique the more they reach a state where they stand on water without even noticing it or basically even trying.

It doesn't have to just be at the feet. A user under water can focus chakra on their hands or any other body part that makes contact with the surface of the water. If they were submerged, they can climb atop the water as if they were climbing out of a pool.
Weaknesses: Even Genin can sometimes have trouble with this technique, due to the constantly shifting nature of water, and as such may misjudge the flow of their chakra and fall into the water. This technique is automatically known by all characters.
Limit Break Points:
Physical: 1

Technique: 1

Destiny: 1


Last edited by H2 the O on Thu Sep 06, 2018 5:22 pm; edited 9 times in total