Name:
Mal'Zeth 'Mal' Muramatsu
Age:
20
Gender:
Male
Village:
Iwagakure
Rank:
Genin
Title:
-
Clan:
Muramatsu
Bloodline:
Dust
Element(s):
Fire, Wind, Earth
Skill(s):
1 Trade
Stats
2,150 Spendable


Strength: D (150)

Constitution: D (150)

Stamina: C (450)

Speed: D (150)

Coordination: D (150)

Intelligence: B (950)

Perception: D (150)

0 Spendable Remaining
Unique Abilities:
One-handed Seals: Pretty straightforward. A player may weave hand seals with only one hand. This results in a one tier loss of Coordination for that hand regarding hand seals.
Appearance: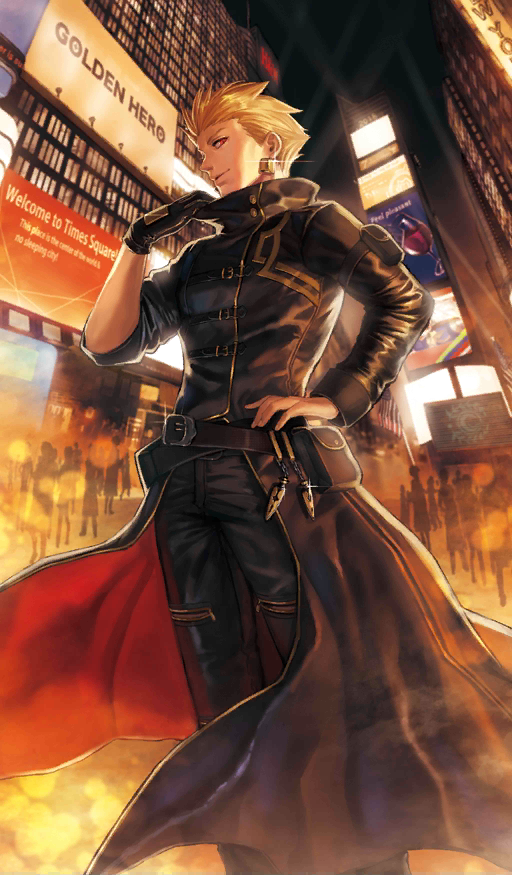 Standing at 6'2 and weighing 190 lbs Mal is dead in the middle of the average weight class for his height. He keeps himself fit via working out and training often. Mal has blonde hair that he keeps short and either swept or pulled back. His eyes are a deep crimson red and his skin tone is naturally pale but healthily tanned from the sun. He carries himself with a confidence bordering on arrogance. Mal tends to dress in blacks and golds and usually be found with a smirk or a grin of some kind on his features.
History:
Born of Seravain and the at the time Clan Leader, Vilioth Muramatsu Mal'Zeth or 'Mal' for short was a precocious child who was quite capable at an early age. While he had not, and still has not, developed his full blown capabilities within the Clan's fabled 'Dust Release' he developed the three elements necessary for it at an early age. His training was quite held back however due to his mother's influence. She wanted her son to have a proper childhood. Mal of course didn't understand and wanted to do 'cool ninja stuff'. However he acquiesced to his mothers wishes willingly and later on wouldn't have a single regret about doing so.
One day however he would return home to find his mother gone, a strangely perfectly geometrical hole in their home, and his father heavily drinking. Vilioth explained it as an accident, a mistake, that he hadn't meant to do it. Investigators agreed with it, Dust Release was hard to control at the best of times and it's destructive capabilities were legendary. Vilioth was acquitted and allowed to resume his life in peace. However in the privacy of their home, he began to experiment. Years went by with Vilioth slowly becoming more and more engrossed in his research. Mal was never allowed into the study where it was and his father enforced that rule viciously.
Years went by and Vilioth seemingly ignored Mal in favour of this unknown research. The young teenager began to work on his own, training himself to gain strength. He needed his father's signature to enroll into the academy and Mal couldn't even get the man to give him the time of day at that point. So Mal trained on his own to make some sort of progress at least. When Mal was fourteen his father disappeared, seemingly in the middle of the night. He was labeled as an S-Class Missing Shinobi for the country, given the dangers of dust release itself but he was never found. Mal was given an apartment paid for by the village and was allowed to enroll himself into the academy at that point. Now at the age of 20, Mal has graduated the six year required courses with flying colours and has grown significantly. He stands ready now to dive into the shinobi world head first to make a name for himself and one day find out what happened to his father.
Personality:
Mal is an extremely confident individual and while his confidence does border on the arrogant he tends to pull back just shy of it. In reality he's rather helpful to others in his own way. If only to ensure that 'No one but himself has a chance to make him look bad.' He's never outright disrespectful to others and tends to act with an inherent grace and courtesy. Although his actual manners aren't the best in the world they are passable. If they come across as a little 'too' obvious.
When it comes to combat Mal's confidence comes closest to the line of arrogance. He firmly believes in riling up an opponent and talking down to them and getting them frustrated tends to be the best way in his eyes. With that said he doesn't like to toy around much either, preferring a decisive victory over a prolonged one.
When it comes to things he dislikes, mention of his father ranks quite high among them. Generally he goes quiet when the topic of conversation is brought up and is quick to extricate from said conversation. When pressed he'll eventually say the topic makes him uncomfortable and politely request a change in topic if not simply providing one himself. Eventually he could be coaxed into revealing a deep seeded hatred of the man who Mal has long since stopped believing killed his mother by 'accident'. That he intends to hunt him down if he's still alive and eradicate him personally.
Roleplay Sample: