C-Class: Roughly Chuunin level. These guys have 1650 Experience Points to distribute to their stats, 4 Techniques up to C-Rank, and 2 Skill Points. B-Class shinobi can autohit them. These come in groups of 8.
Unique NPC: Cannot be autohit, comes only as themselves alone.
Stat Costs:
D: 150
C: 450
B: 950
A: 1,650
S: 2,650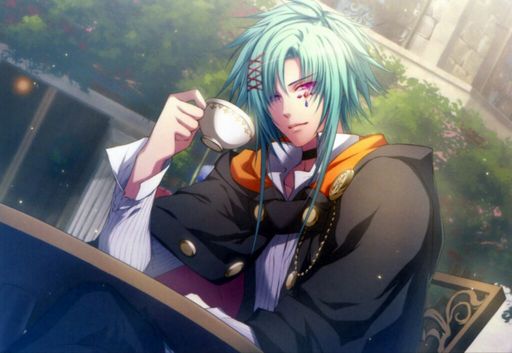 Real Name
Jubu Holik
Clan
: N/A
Rank:
C-rank | Genin
Relation
: Body guard
Notes
:
- Works in secret for Okane
- A professional Courier
- Remains discreet with Okane's clients and deliveries
Stats
:
-
STR:
D
-
CON:
D
-
STA:
D
-
SPD:
D
-
COR:
C
-
INT:
D
-
PER:
C
Skills
:
- Kenjutsu
- Sensory
Jutsu
:
Name: Moonlight
Rank: C
Power: C
Activation Cost: 5
Upkeep Cost: N/A
Range: -
Speed: -
Element: -
Skill: Taijutsu/Kenjutsu
Classification: N/A
Requirements: N/A
Parent Technique: N/A
Hand Seals: -
Description: The user stabs their sword into the ground, balances themselves on it and kicks their opponent away. The kick is usually aimed at the upper abdomen or the neck area.
The user gains +2 advantages in Coordination and +2 advantages in Strength.
Weaknesses:
Name: Kendo
Rank: C
Power: B
Activation Cost: -
Upkeep Cost: 5
Range: Self
Speed: N/A
Element: N/A
Skill: Kenjutsu
Classification: Open
Requirements: Kenjutsu weapon
Parent Technique: N/A
Hand Seals: N/A
Description: A basic Kenjutsu style that focuses on quick, precise strikes followed by strength. It is considered the foundation Kenjutsu style mastered by all users of the sword before branching out into the other various fields.
Coordination is boosted by +1 tier and Strength by +1 advantage.
Name: Sensing Technique
Rank: A
Cost: 0.5/Post
Range: Varies by Natural Perception:
E-Tier: 5m
D-Tier: 25m
C-Tier: 50m
B-Tier: 125m
A-Tier: 250m
S-Tier: 500m
Speed: Instant
Element: None
Classification: Sensory Ninjutsu
Handseals:
Base: None
Focused: Touch
Requirements: Sensory Skill
Description: The Sensing Technique is the basic method of Sensory that is automatically granted once the Sensory Skill is unlocked. Perception determines the potency of the user's ability, extending the range as listed above. The classic use of sensory is almost a passive ability, requiring only that the cost be paid to maintain awareness. There is also a focused variation through which the user can double the range by making physical contact with an object via the hands or fingers. Whichever object is touched is the medium for range extension, meaning that beyond the original range value, only things making contact with the medium can be detected. This medium is almost always the ground.
The medium doesn't need to be the ground, and while using the ability inside a building will transmit one's sensing across all walls, floors, ceilings, and the ground upon which the building stands, there are other structures which may not be tied to the ground. Using this inside a blimp or other aircraft, for example, will extend the user's range over the aircraft, up to the maximum range, which may well cover the entire aircraft. Given that an aircraft isn't making contact with anything, the user's sensory range will be limited to that aircraft.
Drawbacks: Focusing the range forces one to remain in place. Anything not making contact with the medium cannot be sensed with the extended range; this won't help them if they're within the base range, however, as they can still be sensed as normal. The Sensing Technique is not a passive process and will require activation; if the cost is not being paid, the technique is not active. This technique is also required as a prerequisite for most Sensory-related techniques and abilities, excluding only a certain few.
Name: Chakra Suppression
Rank: D
Power: D
Activation Cost: N/A
Upkeep Cost: N/A
Range: Self
Speed: N/A
Element: N/A
Skill: Sensory
Classification: Open
Requirements: None
Parent Technique: Sensing Technique
Hand Seals: N/A
Description: This technique allows the user to suppress their or their allies' chakra to the point that it becomes completely undetectable. This makes it impossible for sensor type shinobi to track them via chakra. This technique is very useful in the sense of allowing the user to infiltrate the enemy's ranks undetected.
Weaknesses: The use of this technique is restricted to only those with the sensory skill. Also since the user is suppressing their chakra they may not use techniques except for C Rank Taijutsu and below.
Name: Chakra Flow
Rank: C
Power: C
Activation Cost: N/A
Upkeep Cost: 3
Range: 0 - 5 in.
Speed: -
Element: -
Skill: Kenjutsu/Bukijutsu
Classification: Open
Requirements: None
Parent Technique: N/A
Hand Seals: N/A
Description: Chakra Flow refers to both the flowing of chakra through an object. Generic Chakra Flow simply increases the weapon's Durability OR Hardness by +1 rank. By channeling in different elements this also influences the effects by changing the nature of the chakra flow. (Note: elemental chakra flow also carries over the +1 tier for Durability/Hardness from the original technique.)
Earth: Turns the blade into a deep black. Increases grade or hardness by +1 rank (so basically +2 ranks on hardness/grade or +1 rank in each.)
Fire: Ignites the blade in fire. B-rank Fire damage and spreading fire on contact.
Lightning: Creates sparks along the chakra flow. C-rank Lightning damage and numbness in the affected area. (-1 advantage to Coordination for two posts.)
Wind: Causes the chakra flow to grow in size. B-rank Wind cutting potential and a longer chakra extension (up to 3 feet.)
Water: Encases the blade in a thick skin of water flowing either away or towards the user. Reduces the opponent's Strength of their swing on contact by -1 tier as well as pushes their attack in the direction of the water current with B-tier Strength.
Weaknesses: N/A