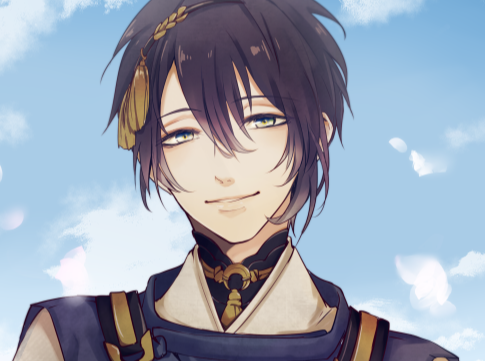 Name:
Jingo Senju
Age:
22
Gender:
Male
Village:
Konoha
Rank:
Jounin
Titles:
Smiling Daoist, Wood Asura, Mahasthamaprapta
Clan:
Senju
Bloodline:
Senju
Element(s):
Suiton, Doton, Mokuton (1000 exp for Mokuton)
Skill(s):
Ninjutsu (Mokuton Chakra Reduction), Ijutsu, Fuuinjutsu, Stat Trade
2000 + 1650 + 500 (skill trade) + 700 (debt) = 4850
4850 - 1000 (Mokuton) = 3850
3850 - 3850 (stats) = 0
Stats


Strength: D [150]

Constitution: B [950]

Stamina: B++ [950]

Speed: C [450]

Coordination: C [450]

Intelligence: C [450]

Perception: C [450]

Unique Abilities:
Fuuinjutsu Prodigy: Jingo is capable of utilizing the chakra ink fuuinjutsu perk without having the prerequisite intelligence at the cost of fuuinjutsu performed this way costing one rank higher chakra than normal.
One-handed Seals: Jingo may weave hand seals with only one hand. This results in a one tier loss of Coordination for that hand regarding hand seals.
Learning Class Advantage: Jingo has access to learning techniques one rank above of what his class allows. Because of this he requires 10% more total exp to rank up.
Field Specialist: +1 tier to fighting npcs outside of current allegence's land, -1 tier to fighting npcs inside of current allegence's land.
Chakra Drain:  Jingo is one of the precious few people who can drain chakra from people. This UA allows him to app techniques that can drain chakra, although those techniques leave him more open to receiving damage from chakra as well. Without using techniques, he can choose to drain 5 chakra from someone by making physical contact with them using his forearms or hands, although he has to consciously do so. This is able to be used through gloves and clothes, but does not extend to other tools or weapons.Every time he makes contact, he can draw out chakra from a person (capped at 15 per person per post) or 15 chakra per person if he sustains contact the entire post. However, doing so opens Jingo up to increased damage (+1 rank of damage) from tangible chakra techniques for the rest of the post round. This is all elemental jutsu, and all attacks with tangible chakra, such as Chakra Flow and other such techniques. The amount that this UA allows for non technique absorption in a thread is capped at half of Jingo's base stamina cap, even if taken from multiple different people. This can not set him over his maximum pool of chakra either.
Focused Mind: By focusing very hard on his thinking processes Jingo is capable of boosting his Intelligence by +1 tier in exchange for lowering his Perception by -1 tier and a cost of 5 cp.
Speedy Limbs: Jingo can exchange -1 tier in strength for a +1 tier in Coordination at a cost of 5 cp.
Experience Advantage: 700 exp debt
Appearance:
As a rather arrogant and aloof individual, Jingo likes to make himself look as extravagant as possible. As he was born with exceptional good looks, Jingo has taken it upon himself to display said looks as well as he can. His outfits are usually adorned with pointless baubles and intricate designs, though he makes sure that these pointless things wouldn't get in the way if he needed to protect himself. He is especially a fan of complicated robes and the like, adorned with lots of gaudy jewelry and symbols. This is how he presents himself publicly anyways, as he is willing to appear however he needs to in the case of combat or a mission. He has no qualms with pretending to be a dirty hobo or some random street rabble as he simply wants to take advantage of whatever he can.
In addition to his public tendency to wear extravagant outfits, he has a tendency to keep very good care of his skin and face. Having a destroyed face is not good for a public figure so he makes sure to keep his skin free of any blemishes. Being that the ninja world is a dangerous and violent place, he has been unable to keep his body from being scarred through combat, but that is usually kept hidden beneath his complicated outfits. He has an abundant amount of scars across his back and stomach, though his arms and face are free from anything remotely related to damage. One could say that Jingo's face is abnormally feminine to the point that many people of the village have thought of him as soft or weak. Jingo learned to take advantage of this very early in his life as he believed he could use it to his advantage when people underestimated him. Thus he cultivated this sort of appearance and is content with it, regardless of the opinions of people around him.
Despite his soft features, Jingo has still inherited one of the major physical traits of the Senju clan. He stands at 6'2 and weighs 182 lbs. Given his rather tall stature and feminine appearance, many people assume that he is some rich family's young master without any physical capabilities. The truth is that because of a rigorous training regime he has kept since he was a young academy student, his body is toned with a compact musculature. As being bulky would conflict with his desire to be seen as weak by others and because he didn't really focus too hard to the training of his physical body, his body's musculature is more akin to that of a leopard rather than a lion in that it is meant for explosive bursts of power rather than large amounts of force.
When it comes to actual combat gear, Jingo is not likely to wear his extravagant outfits as there are far more efficient outfits he could wear. Depending on the situation he might change his outfit around a bit but he is known to wear flak jackets for the storage of items and other combat related items. Anything else he wears would just be situational and efficient.
History:
Jingo Senju was born into the main family of the Senju clan, though his parents were not extraordinary individuals. His father was an average jounin level ninja and his mother an average chuunin level one. Of course, with this new child to raise his mother took a leave of absence from clan work in order to raise him. Given their families status as a famous ninja clan, it was only natural that Jingo would be raised to join the family profession. Konohagakure had yet to be formed when Jingo was born, so his youth was spent being trained by the clan in all sorts of fields, such as physical fitness, mathematics, reading, writing, philosophy, history. By the time he was around 8 years old, Konohagakure had been established, and he and his family moved to the new Senju clan compound in the city. After his family had settled into their new home, Jingo was sent to the newly established Academy to receive formal ninja training. Given that he was eight years old, this made him a bit younger than many of the students in his class. While there was a gap in age between him and the other students, his status as a member of the main branch of the Senju clan brought with it an aura of prestige that made the other children hesitate to take advantage of him. This lack of action was further bolstered by the fact that Jingo was capable of keeping up with the rest of the class on account of his preparation.
After having spent a few years at the academy, Jingo became a genin at the age of 10 and was assigned to one of the first genin squads of the village. He was the youngest person to graduate at the time and this brought him a bit of a spotlight among his clan members, with many of them considering him a potential prodigy. At the time he didn't have any standout traits about him besides excelling in most of his studies and combat practices. One could say that he had an abnormally calm outlook compared to the other students of similar age, but that seemed to be the only differentiating factor. His genin squad was thrown together as a paltry attempt to placate the conflicts between the three great clans of Konoha. The other two members of the squad were from the Uchiha and the Hyuuga clan, with the poor sensei being some random clanless schmuck who got stuck with handling these potential basketcases. Luckily for that jounin, Jingo was somewhat detached from the Uchiha and Hyuuga conflict, so he didn't give him any trouble in that regard.
Jingo and his squad stuck together for three years before they took part in the first chuunin exam. Each of them had grown quite a bit in the three years they had been together but the uchiha and the hyuuga team members were always at each other's throats, striving to surpass the other in some way. This rivalry left a bit of a rift in their teamwork, which turned out to be their undoing during a team portion of the exam. Due to an error in communication, the hyuuga on their team was cut down by an enemy squad and killed, leaving Jingo and his uchiha comrade in an uncomprehending stupor. That moment of hesitation left them both injured, but it also allowed for both of them to awaken some ancient semblance of power that was stored within their bloodline. In a rage the uchiha activated his sharingan for the first time and Jingo produced a wood release technique that skewered one of the enemy team members. The uchiha's new found sharingan abilities allowed him to make quick work of the other two, but the reality of the situation remained. They had both lost a close friend, and that loss would stick with them.
Through a continued struggle they both managed to pass the chuunin exams, after which they parted ways for a time. Their new duties kept them busy and unable to keep in contact with eachother. This was especially true for Jingo, as his new found wood release abilities made him a rising star and candidate for the position of future clan leader. A few more years passed and Jingo had just turned 18. As he was preparing to take his jounin exams he heard some startling news. Apparently his old uchiha partner had lost his temper during an argument and struck down one of his clan elders, after which he disappeared. This revelation shook him a bit before his exams, but his years as a soldier had tempered his mind as well as his body, allowing for him to put his feelings aside for the moment and to focus on his objective on becoming a jounin. This focus allowed him to pass the exam with flying colors, but his joy soon became sorrow as he learned that his old comrade had finally been put down by a unit of hunter ninja.
From this point on Jingo's personality became more aloof and sure of himself. His senses of morality became muddled and he justified his old comrade's actions by believing it was good that he was acting on his desires, and that acting on one's desires is the only important thing in this world. He spent the next four years of his life performing his designated jounin tasks, slowly accumulating experience until time reached the present day.
Personality:
 Jingo is a man that exudes confidence with every fiber of his being. From his demeanour to his body language, every action that he makes seems to be one of utter certainty. This is not to say that his actions aren't thought out of course, but rather that he is very sure of himself in making them. It is a confidence that he has in himself that allows him to morally justify any actions that he might take. It is not a blind arrogance of course, as he feels that it is a bit ridiculous to see himself as superior to everyone that he meets. He is aware that he hasn't even reached the level of being a big fish in a small pond, let alone a monster among monsters. Though he is aware of his current weakness, he is not phased by it on account of his belief that he can surpass anyone he chooses to, so long as he puts in enough work, and so long as he builds himself the greatest possible foundation that he can. Traveling frivolously down the path of power is a fool's game, and Jingo does not see himself as a fool.
To Jingo, following the whims of his heart is of the utmost importance, and to his heart, pursuing goals with no thought and no enjoyment will lead to ruin. It is because of this that as he travels his path to power that he takes the time to meander about and act on a whim. He does not do so without any thought, but rather leaves his travels to chance, so long as there is not some specific thing that he has to do. So long as it is something enjoyable to him or something new to him, he is apt to take a chance to experience it. He sees this sort of wandering lifestyle as a method of tempering his spirit and further building on the determination he has for his path in life.
Jingo desires to be free from the influence of destiny and desires to reach a level of power that allows him to live his life without there being anyone who influences him without his express approval. So long as there is someone strong enough or with enough influence to affect him, he does not believe that he has become strong enough. This is why he wishes to build a strong enough foundation for infinite growth potential, as he has no way of knowing how strong the most powerful being in the world is. Perhaps there are gods of some sort, but regardless, Jingo does not see himself as inferior to them in the long run.
His beliefs about morality are sketchy at best, but he doesn't see a problem with people acting upon their own desires as they see fit. One could think of him as a self indulgent anarchist, who feels that everyone should live their lives by their own standards. Jingo's beliefs bring with him a somewhat disturbing lack of care for when people commit heinous acts, so long as they are following what their heart truly desires. He is willing to take most jobs regardless of the contents so long as he finds them interesting enough to be a good distraction or if they are able to temper him in some way. The point where he draws the line is where the Senju Clan is involved. The Senju clan holds a special place in Jingo's heart as he grew up hearing the great and wonderful tales of his people. He was raised to take great pride in his heritage and to keep the wellbeing of the clan in mind with every action that he takes. While he is somewhat indifferent to the actions of others, even if they may be morally reprehensible, he finds actions taken against his clan to be worthy of swift retribution.
While he feels very satisfied when he sees people enjoying life, his greatest satisfaction comes from the thrill of a fight. Whether it is watching a battle or taking part in one, Jingo is very happy to take time out of his day to experience the joys of battle. He sees it as one of the many distractions in life and as a necessity to assert one's detachment from destiny that one fighter imposes on the other by winning. To Jingo, winning a fight just reaffirms his belief that his current path is the correct one, and in the instance of losing a fight, it just means that he needs to alter his own path to make it better. Even though he enjoys fighting and is happy to indulge someone so long as they are at least close to his level of strength, he is also content to just stand at the sidelines and observe a great battle. He has no qualms with killing the people he fights with, as he feels it is just the result of their destiny or of not training themselves to the utmost. As he trains himself in such a harsh way, it is unnecessary for him to hold back much in a fight if he has the intent to kill his enemy, so he tends to use his full force and capabilities when fighting death matches. Showing mercy to an enemy is just asking to be killed, and if he wishes to continue far on his path then he does not feel that he should be merciful to someone who also wishes him dead.
Regardless of such a ruthless outlook, Jingo loves to make friends wherever he goes, disregarding their affiliations or actions in most cases so long as they aren't counter to his own personal goals or beliefs. He enjoys experiencing the many different outlooks on life that people have, and is fine with forcing people he has beaten in a fight to sit down and have a drink with him to talk about themselves, provided they are still not trying to kill him of course. After listening to people speak about themselves he likes to consider their ideals and views on life, assimilating the views he finds good and discarding the one's he doesn't find logical or desirable.
Roleplay Sample:
Spoiler:

It was an abnormal day in The Land of Lightning, with the sky being devoid of clouds. It was quite common for there to be clouds that stretched far beyond the horizon, farther than the eye could see but it seemed as though this was going to be one of those special days. It was days like this that made Tang Hao's ever present grin stretch wider and wider. He felt a bit of dread whenever he had to look at the dingy cloudscape every morning, so a nice clear day did wonders to liven up his dreary outlook on the future. Another reason why this clear sky made him so happy was that it happened to coincide with his day off. This coincidental event was a just cause of celebration for Tang Hao, and he was going to make this day one to remember. Having seen the sky through the dirty windows of his rather mangy looking hovel, Tang Hao had already prepared himself to look his best for such a fun and great day.

After thoroughly washing himself in a way that made the terrible looking scars upon his body metaphorically shine, Tang Hao prepared his outfit for the day, though it was same as it always was. He donned his billowy white outfit with all of its knicks and knacks, such as its open midriff area and connective ring centered on the middle of his chest. The symbols on his outfit was rather reminiscent of those used by ancient clans in the past, but Tang Hao was completely unaware of such things as he just felt that the clothing looked nice and fit his personality well. He also wore his loose white shorts that were tightened by elastic just above his knee area. Though it was considered quite weird, Tang Hao wore a pair of oddly lipped sneakers as a means of having shoes that matched his outfit. Most people wouldn't be very focused on how their clothing looked in times of war, but Tang Hao had some weird complex about keeping his clothing nice looking even though his body's appearance was something out of a horror film. While his scars and injuries weren't as bad as his friend Mugen's, Tang Hao's body was still something scary to behold.

His body looked as though it were dilapidated and abused, with scars criss-crossing in every which direction. Such scars were blatantly on display on account of Tang Hao's choice of outfit. His frail and sickly appearance was made even worse when one considered the state of his now dried hair. It looked as though as a bird had just begun to make a nest there, with there being little to no observable order. Between his abnormally wide grin and his putrid, pus yellow eyes, this appearance was one that tended to make people feel very uncomfortable when they had to stay close to him. Tang Hao was never one to care about the personal space of others but he was well aware that this was probably why Mugen was the only one that didn't try to run away as fast as possible.

After making sure he looked his best (which was comparatively pretty damned terrible), Tang Hao made his way outside of his house prepared to make this a day he would remember forever. He hadn't had many opportunities like this since he was rescued by the Uchiha Clan. Just the fact that he was able to enjoy days like this without being subjected to experiments and death matches made him appreciate what the Uchiha clan had done for him. He was grateful for the chance at life they had given him and he believed that he would definitely try his hardest to pay back what he owes, but today was a special day, so he decided he would leave such things for another time.

It was still early in the morning at this point, but there were plenty of vendors and people milling about, preparing themselves for the day to come. There were even a bunch of young Uchiha kids running around pretending to be ninja. They weren't looking where they were going and suddenly had to come to terms with the fact that they were looking at some sort of monstrosity walking through the streets. With a scream of terror they ran off, dropping whatever shitty wooden tool they had whittled. Tang Hao just shrugged at this and decided to continue on his way, much to the dismay of people around him who seemed to cringe or glare just at the sight of him. Adopted children weren't looked upon well by members of the Uchiha Clan as they were seen as both outsiders and as potential liabilities to the clan. Tang Hao was determined to prove his worth at some point in the future, just to make sure that he could pay his debt to the people who once saved him. He had no problems with what people thought of him, but he wished they could at least try and keep their opinions from showing. Such things put a slight hamper on his mood, so he decided that it would be best to go on some sort of nature walk to calm his mind.

A beautiful day like this was one that needed to be appreciated correctly, so Tang Hao decided to make his way to a well known ravine that was situated nearby. As he wandered through the wilderness towards his destination he thought about how nice it would be if he was able to run into Mugen, but such a thing would be very improbable given the size of the land controlled by the Uchiha Clan. After wandering for a time Tang Hao arrived at the top of one side of the giant ravine. Tang Hao was standing upon a very large and flat plateau that was the same height, give or take one or two feet, all the way back to the village. This location overlooking the ravine was covered in dense foliage and large trees, blocking the sunlight from reaching the plateau floor. Tang Hao looked into the ravine and saw two vague looking figures; one walking towards a boulder while walking across the water, and one looking up into the sky while sitting on said boulder. Apparently Tang Hao had arrived simultaneous to the arrival of Rei, which was the only one of the two who Tang hao could identify from this distance. It would be very odd if he couldn't identify the looks of his Clan leader given that he had stayed with the clan for about four years at this point. Tang Hao wasn't the type of person to be intimidated by being in the presence of a superior, but he was still cautious when he came into contact with them. Most of them thought him to be an odd creature given his weird appearance, but that was something that always seemed to play in the favor of Tang Hao.

Neither of the two men could could see him from where they were as his position was covered with dense enough foliage and shadow that one wouldn't even be able to make out a silhouette. It was physically impossible for them to be aware of his presence as they were not going out of their way to check for observers and because they were not even looking his direction as they performed their actions. Just before Rei had stopped to begin his conversation with Kazu, Tang Hao had thought of an interesting idea. As this was such a nice day and because he was in such a good mood, Tang Hao thought it would be in good spirits to play a prank on his clan leader. The prank he had in mind would not only be in good fun for him, but it would also show his clan leader what sort of worth Tang Hao had as a member of the clan. Since Tang Hao wished for some sort of acknowledgement for his martial prowess, what better way was there to show such a thing then to show what he was capable of.

After having finished thinking of his interesting idea, Tang Hao performed the handseal required to create a shadow clone at his fastest speed. Directly after making the hand seals, two shadow clones appeared by his sides, one to his left and one to his right. The creation of these clones did not give any hints of his presence to anyone in the ravine or to anyone in the surrounding area. Tang Hao's chakra was split evenly between these clones and both of them were well aware of what they were supposed to do after being created. The clone to Tang Hao's left dug into the ground with his hands at the fastest speed it could, disappearing from the main body's sight. At the same time, Tang Hao's other shadow clone emerged from the trees and foliage, only to begin to walk down the side of the cliff face whilst utilizing chakra that was directed towards his feet as a means to stay attached. The clone wasn't really walking, it was running at its fastest speed down the cliff face, though it was careful not to mess up its chakra flow and fall off. It ran like this until it found itself about to step upon the water in the ravine. This water wasn't very deep, only two inches deep. The water in this portion of the ravine could aptly be described as a really large puddle rather than any larger body of water. Keeping the chakra applied to its feet, the clone stepped upon the water with practiced ease and continued its movement towards Rei and Kazu. The movement was different this time as instead of running the clone was now skipping merrily with a happy grin upon its face as it approached the two high ranking members of the Uchiha clan. It was quite obvious that the two people who the clone was approaching would be aware of its presence, so through the whole journey the clone made it didn't try to hide its movements at all. The clone had arrived about a meter away from Rei just as he had finished his last statement about a circus being held nearby, though the clone didn't really hear anything as it was approaching.

The clone was close enough at this point to recognize the second individual who was sitting upon the boulder. As a member of the Uchiha Clan, it was quite easy for Tang Hao to identify one of the top members of his clan, but besides knowing his appearance and name, he didn't know too much about the man.

"Salutations Clan Leader - Sama and Kazu - Sama! It's a great day to be enjoying the natural world isn't it? Days like this always make me so excited! The air feels so much clearer and less dreary when there isn't a boundless expanse of clouds right? Besides the obvious, what are you two esteemed leaders doing out here? Talking about secret clan information? Maybe you're discussing the war effort? Or maybe you're just talking about how pretty it is today? Either way, I can leave if the topic is too confidential."

The clone spoke in one giant and somewhat incoherent sentence in which he left little room for response from the two men until he was done with his statement. All the while he twirled around Rei at a distance of two inches, being careful not to accidentally touch the esteemed clan leader and he moved around in his energetic and flamboyant way. The sight was pretty weird actually, given the somewhat nasty appearance that Tang Hao had coupled with his flamboyant personality. The clone felt no need to hide his personality so he just decided to be himself, assuming that these two had seen plenty of shinobi with odd personalities, so it shouldn't be much of a problem.

The second clone that was digging through the ground arrived right when Tang Hao began to speak. The clone was situated five meters directly under where Rei stood, in a spot that was impossible for anyone to detect unless they had the proper sensory capabilities. It had traveled in a way that made it impossible for anyone to detect it on its way over unless they had some sort of similar ability or unless they used other forms of sensory outside of natural senses. This clone was aware of everything around it as it traveled, taking in all sensory information that came as an added benefit of using the digging technique. All areas where the clone had dug were left as though nothing had ever happened to said areas. In fact, both clones and Tang Hao's original body were aware of their surroundings at all times, preparing to perform any action necessary to avoid anything that could harm them. They were prepared to use the full extent of their capabilities and to use the most efficient methods of defense and evasion should the need arise. Tang Hao's original body was always this prepared regardless of the circumstances, so such a thing was second nature to him at this point. The clone that was situated underground just waited for whenever it needed to do something while the clone above conveyed no malicious intent at all, given this was just supposed to be a prank of sorts. Nothing about either clones gave away any clues to their motives nor the plan of the original body, which had been sitting up in the shadows and foliage all this time. Tang Hao's original body had not moved from its original location. He just sat and watched his silly prank. He was prepared to come out and properly show himself after the whole event had gone down, so he wasn't in any rush to move.

The clone that was underground was somewhat surprised when it had discovered that Mugen was in the vicinity as it made its journey towards Rei and Kazu. It couldn't notify the main body or the other clone unless it decided to cancel itself, so the clone just decided to take that information into account should the need arise. It was still somewhat excited that it happened to run into Mugen though. The only downside was that the bastard would probably try to collect his acorn debt when he saw him.

All Tang Hao could do now is watch.