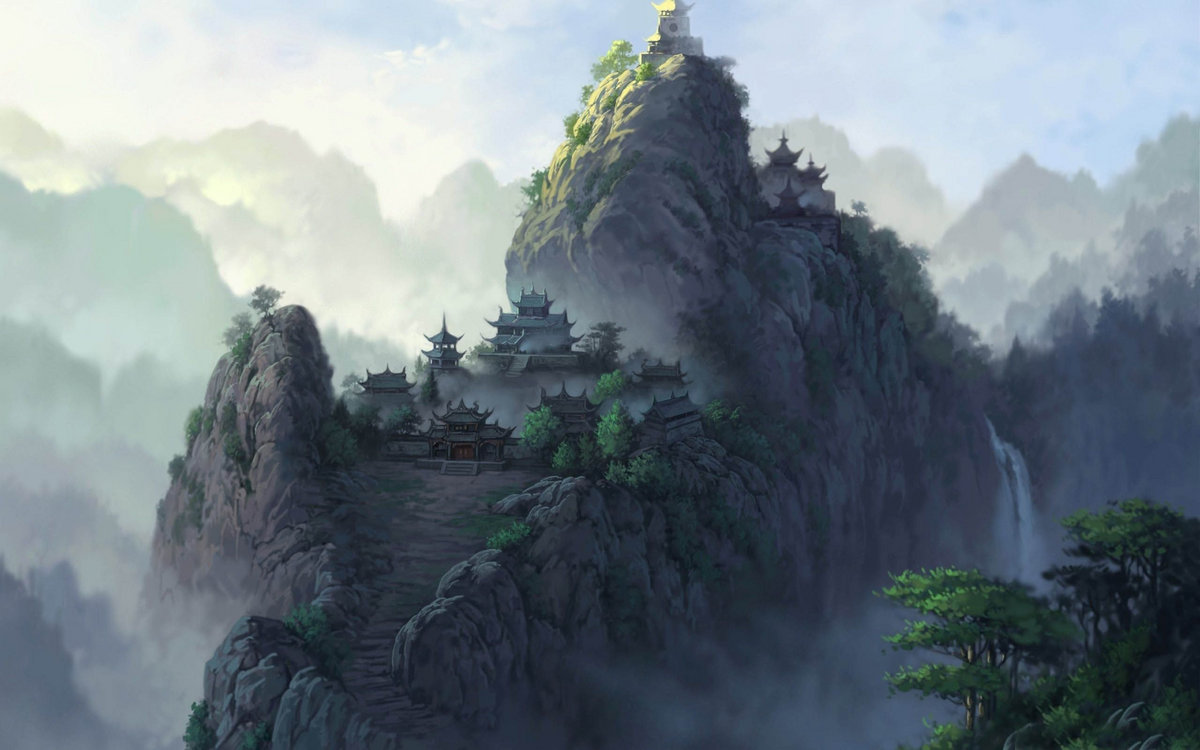 Masuyo wore the standard gear most Shinobi in Iwagakure wear. Her footwear consisted of standard black sandals fitted for comfort and security. With the toes and heel left exposed they provided additional balance, while the rest of the foot up to the ankle was protected by the thick material of the sandal. The soles of the sandals are reinforced with hardened material to resist heavy impacts and wear. Fishnet tights draw from her feet all the way up the entire length of her legs designed to fit snugly and providing minimal warmth while still remaining breathable in hotter conditions. A pair of tight black shorts reach down nearly five inches above her knees. White bandage wrap is wrapped around her right thigh which has a navy blue holster strapped over. Around her waist she wears the basic utility belt which carries two green holsters on her right side along with a tool pouch around her back side and a canteen to the far left. She wears a red lapel on her left side extending down to her knee not interfering with her access to her tools.
A red top is worn with loose sleeves reaching down just a little past her elbows. This is reinforced with a brown leather flak jacket provided by Iwagakure's armory which serves as issued the issued armor. This is accompanied by an additional tool pouch which is wrapped around the abdomen facing the front instead of being on the rear. On both hands Masuyo wears a set of fingerless black gloves backed with small steel plates providing comfort and protection. Around her neck Masuyo wears her forehead protector as a collar. The black cloth is tied in a knot around the back side of her neck with the steel plate facing the front for identification. The steel plate has Iwagakure's emblem engraved on the front. Masuyo has straight black hair which extends down to her mid back. Two strands of hair drop down touching her chest which leads into her bangs which are cut shorter and swept to her right side. She stands at 5'9 weighing approximately 145 lbs. Her fair skin is complimented with her voluptuous form which is completed with a pair of hazel eyes.
The two have been on foot several hours after leaving the village. It was six in the evening and sunset had just settled in. As they were losing daylight Masuyo began instinctively searching for a place to settle in for the night. Camping along the side of the road was never a smart idea. If one were to veer from the path it would be best to do so for half an hour at least. Otherwise, finding a well-hidden place to kick back was the most preferred option. She would stop and turn around to face Taichi.
"It's getting dark. It is best we start setting up camp. Before we do so, we need to sketch the landscape first. After all, we are still on a mission. Time to whip out your sketching equipment. We can make it to that abandoned monastery up ahead and use that for shelter as well as a vantage point."
A steep dirt road transformed into an old staircase which traveled up the mountain. It led them to a ruined wooden gate granting access to the rest of the ruins. Masuyo carefully entered, avoiding touching and bumping into things as best as she could.
"The trick is to make as little impact as possible. Do that and your enemies will slip right past your resting spot. Typically on high-risk missions we will also have to take turns on watch, but that's not the case here."
Within the monestary walls she scanned the area, looking upwards at the ascending peak of the mountain showing an observation tower. It was perfect for Taichi.
"Go to the tower up at the peak and use that as your observation. Sunset is ideal for scouting.
It gives a better, natural contrast to the land than a midday sun. Features tend to stand out more. You should be able to access the tower through an underground passage through the main temple on the other end. I will set up camp in there while you do that. Good luck!"
Giving Taichi a little salute she approached the temple at a jaunty pace passing through the double doors. She would get to work by unloading her bag and all that stuff while Taichi went off to work.