Kuro had just graduated a couple years back and by now he had finished training in the theory behind his clan's bloodline and thus, was ready to enter official duty as one of the newest batch of Kumo genin. However, before he could start on his sojourn through the long, meandering, and undoubtedly dangerous life path as a ninja, he knew he needed the right tools for the profession. Fortunately for him, he had learned that a certain shop affiliated with the Academy or perhaps the Raikage's Office was bestowing some manner of starter packages unto genin such as him. So, off he went in search of said establishment. It took him a little while to track it down, but finally track it down he did, after which he entered the establishment. Once that was done, he surveyed the area to take in the details with his usual impassive and inscrutable expression before heading over to the counter. Upon arrival, he cut right to the chase
"
Greetings. Allegedly, this establishment is distributing starter packages to newly minted genin? If yes, and any are still remaining in the inventory, I would like to acquire one as well.
"
He said, revealing his voice to be a baritone, melodious  and resounding one. After that, he fell silent and waited for the attendant store clerk to fulfill the request made, and in the interim, he cast his obsidian gaze about, still with that same blank face and tried
to memorize all the sights around him.
---
OOC:Text Legend:


Italics, Unbolded, No Quotes: Kuro's silent thoughts

Bold, Unitalicized, Quotes: Kuro's out loud speech

Unbolded, Unitalicized, no Quotes: Kuro's actions

Appearance:
(
Minus the shinobi gear but with the rest of the depicted clothing instead.
)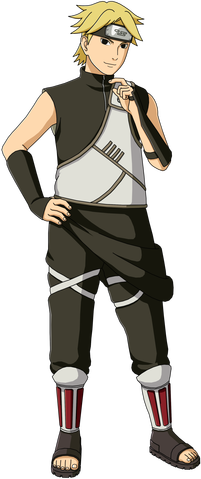 [1]
Last edited by Kuro on Wed Jul 01, 2020 5:50 pm; edited 5 times in total