Name:
Heijiro Græy
Age:
21
Gender:
Male
Village:
Kumogakure
Rank:
 Genin
Title:Clan:
Græy
Bloodline:
Radiation Release (Energy Form Unlocked)
Element(s):
Fire, Lightning, Wind.
Skill(s):
Ninjutsu (Radiation Release)
Stats


Strength: D

Constitution: D

Stamina: D

Speed: D

Coordination: D

Intelligence: D

Perception: D

Total exp expenditure 1550
Saving the final 100
Unique Abilities:
One-handed Seals: Pretty straightforward. A player may weave hand seals with only one hand. This results in a one tier loss of Coordination for that hand regarding hand seals.
Appearance:
Heijiro stands at 6'2 and weighs in at 180 lbs. He has wavy blonde hair and piercing green eyes. Many days people can see a bit of stubble upon his chin from seeming laziness. He wears a dark green Shihakushō without an undershirt. Over this, he wears a black haori, which sports a white diamond pattern along its bottom half, reminiscent of an inverted captain's haori. Heijiro carries a fan, which he occasionally uses to hide his face. He also tends to wear a white and green striped bucket hat that shadows his eyes.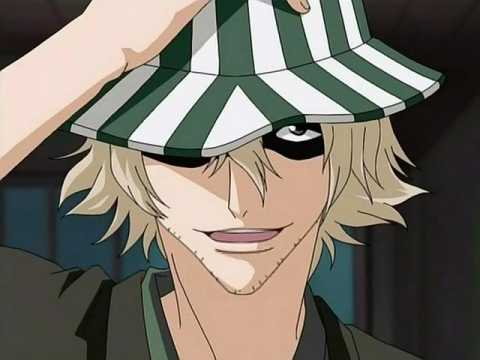 History:
Heijiro is a man of little sadness in his life. His mother and father are well, he has two siblings, both of which are well. None of his family belittled him for his decision to become a shinobi, they loved and supported him. Now that the average reader is confused due to his lack of edge we shall continue.
Born to Miyamoto and Tallia Græy, Heijiro would be the oldest of his siblings. He was loved, and cared for by his parents, his father working often to take care of his beloved family. When Heijiro was seven his first sibling, Aglarana Græy was born. Then when he was 13 his final sibling, Emilia Græy was born. Both sisters, and both fiercely cared for by their elder brother. But enough about his family, let's continue to how he became a shinobi.
Heijiro has never been able to make up his mind about anything, running at a million miles a second in his early life he would pick up a hobby one moment and drop it the next. Because of this, his decision to join the shinobi corps of Kumogakure came at a very late date indeed, when he was 17 as a matter of fact. He progressed through his studies of chakra and ninjutsu well, preferring to learn only the basics of taijutsu and other such disciplines. A few years later he graduated from the Academy and became a genin. Throughout it all, he had the loving support of his entire family behind him.
Personality:
Heijiro grew up taking care of two younger sisters, as such you can imagine his patience is seemingly without limits. Not only that, but he's generally extremely jovial and laid back. Sometimes he can be construed as lazy, right up until something truly needs handling which is where he handles it with efficiency. Despite a care-free attitude, Heijiro is a polite man, who always speaks with the proper deference. Although he will gladly speak to rile up an opponent, with the intention of making them angry enough to make a mistake.
Roleplay Sample: