I think a more visible staff list, especially with all of the alts floating around, should be added.
I mean other than having to poke around groups to see. New members would have no idea who is who and who they could ask for info and help.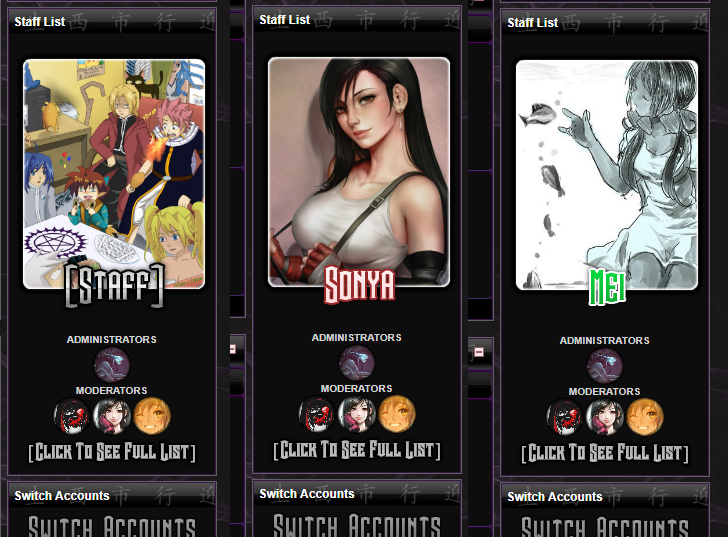 EDIT: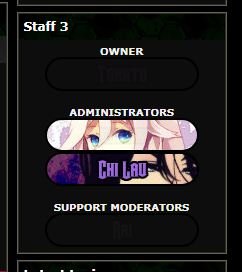 I also have this version as well,
including also a Kage widget.