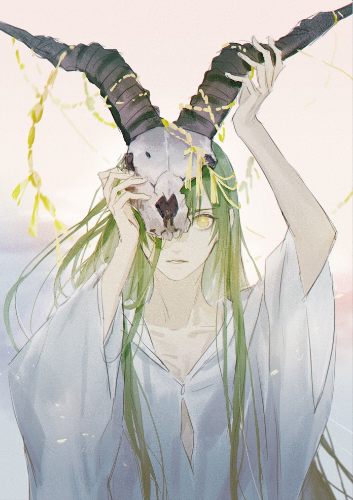 Name:
Tang Hao
Age:
17
Gender:
Male
Village:
Kirigakure
Rank:
D
Title:
N/A
Clan:
N/A
Bloodline:
N/A
Element(s):
N/A
Skill(s):
Ijutsu, Genjutsu, 2 skill trades [+1000]
Stats


Strength: D [150]

Constitution: D [150]

Stamina: D (C)  [150]

Speed: D  [150]          

Coordination: D [150]

Intelligence: A  [1650]      

Perception: D   [150]  

[100 exp left over]
Unique Abilities:
Spoiler:


Large Chakra Pool : +1 Tier Stamina (Clanless UA)

One-handed Seals: Hao may weave hand seals with only one hand. This results in a one tier loss of Coordination for that hand regarding hand seals.

Learning Class Advantage: Hao has access to learning techniques one rank above of what his class allows. These techniques are more difficult to learn, and require double the normal word count.

Field Specialist: +1 tier to fighting npcs outside of current allegiance's land, -1 tier to fighting npcs inside of current allegiance's land.
Appearance:
Hao is a skinny and rather frail looking young man who at first glance is not the sort of person that you would expect to be a trained soldier. He stands at a height of 5'7, leaving him somewhat short among peers of his same age group, and in combination with his small frame makes him stand out as being diminutive in comparison. On top of his small frame his face is also abnormal in that it is androgynous bordering on feminine. Such a face coupled with his lower back length green hair often leave people confused as to whether he is just a very pretty boy or a very flat chested girl. At a distance or at first glance, it would probably trend towards the latter. Though Hao is a ninja by trade, he lacks any blemishes or scars on his body and face. This lack of blemishes or scars stems from his desire to look non threatening and was facilitated by his frequent use of medical ninjutsu.
When it comes to his clothing of choice Hao tends to wear somewhat outlandish but simple clothing. His typical wear for most circumstances involves an odd looking white poncho with enclosed arm holes that reaches to below his knees, concealing the vast majority of his body. Ths poncho has a slightly popped collar and a deep v-neck that is usually clasped together with a button. He also tends to wear white pants of the same color as the poncho. While he would prefer to walk around barefoot, Hao is aware of the impracticality of that option as a soldier, so he opts for white combat boots. Though this is his preferred outfit Hao has no qualms with wearing protective gear or anything required for him to reach a desired goal.
History:
Hao was born into a family of odd looking traveling merchants that were known for their green hair and soft features. His mother and father weren't particularly strong people, but given their wandering nature they were somewhat competent fighters. Neither had been formally trained as ninja or samurai of course, but years of experience traveling had left them with similar capabilities of a long standing chuunin. Hao was a quiet child and the constant traveling didn't seem to have that much of a negative effect on him. However, his parents had been wandering around for a good portion of their life at this point and now that they had a child, they desired to settle down somewhere stable. In their case, they chose Kirigakure as their most probably safe haven. As they approached near the village, the caravan they traveled with was set upon by a bold group of bandits. It was a quick hit and run job but in the chaos of the attack his parents ended up being killed. Given the lack of other close family members that could take him in, a family friend took Hao to an orphanage in Kirigakure and left him there. Growing up in an orphanage didn't really seem to have that much of a negative effect on Hao given his lack of care for others. As he was now a citizen of a ninja village that had no parents, the most obvious job he would groomed for is that of being a ninja, so at around the age of 13 he was sent to study at the academy. As he had long since come up with his plan for keeping others unaware of his capabilities, Hao purposefully acted incompetent at the academy slowing his graduation time by a few years, but thoroughly cementing his reputation as a ditzy idiot who would probably never make it past genin.
Personality:
Most people who know Hao well would describe him as a bit of a ditz. He tends to be overly friendly with people he meets even though they might be hostile towards him or find him distasteful. Such overly friendly behaviours tend to involve the invasion of personal space, with him grabbing their arms or other various parts of the body while babbling incoherently about something or other. He acts almost childlike in his demeanour and overall portrayal of his common sense, seemingly ignorant about the negative feelings others might have for him. His attention span seems almost sporadic and scatterbrained, with him jumping from topic to topic randomly in conversations, speaking with enough speed and enthusiasm that those around him would likely be sick of him talking within a few minutes. All in all, he exudes a feeling of childlike innocence and wonder as interacts with the people around him.
His innocent and ditzy personality is, of course, a front he puts up when dealing with other people. From a very young age he realized that he was a very intelligent person in comparison to his peers and even to many of the adults in his life. He also realized that he had a proclivity towards a lack of personal ethics when it came to his own personal growth. As a result of these combined factors, Hao decided that he should hide his own capabilities if possible and act as though he was just below average in most fields. This led to him developing his ditzy and flamboyant personality as a front for his actual one. His actions are meticulously planned out so as to invoke the proper emotions he desires from people around him and his social interactions are often laced with secondary objectives and attempted manipulations so as to move towards whatever goal he wishes to accomplish.
Hao's main hobby is medical experimentation. It was this hobby in particular that led to his desire to hide away his capabilities as many of his experiments would raise immediate ethical concerns if they were to be found out by higher up shinobi. While his current medical expertise is not great, Hao loves to perform experiments on both animals and humans if he can get his hands on them. When it comes to his medical experiments he has no qualms about doing atrocious things if it might be of benefit to him. This is one of his closest guarded secrets of course as such things would definitely get him arrested if they were to come to light.
He is not a bloodthirsty person, but he does tend to dislike people who he believes have slighted him in some way. He would not go out of his way to kill these people of course unless it was something especially egregious and unless he was certain he could get away with it. Given his current lack of power he tends to not seek out conflict if at all possible, though he might take preemptive measures to cause them problems if he finds sufficient reason. If pushed into a serious battle that has his life at stake, Hao has no problems using his full capabilities to end the fight as quickly as he can.
When it comes to friendship and loyalty, Hao is a bit torn. On one hand, actually caring about the people around him is not pragmatic towards his goals as if his actions eventually lead him astray from his village or friend group, those around him may suddenly become his enemy. On the other hand, he really hasn't had the chance to make friends that he actually cares about on account of his somewhat annoying personality. As of now he has no idea what decision he might make when pitting close friendships against his own personal development.
Roleplay Sample:
N/A