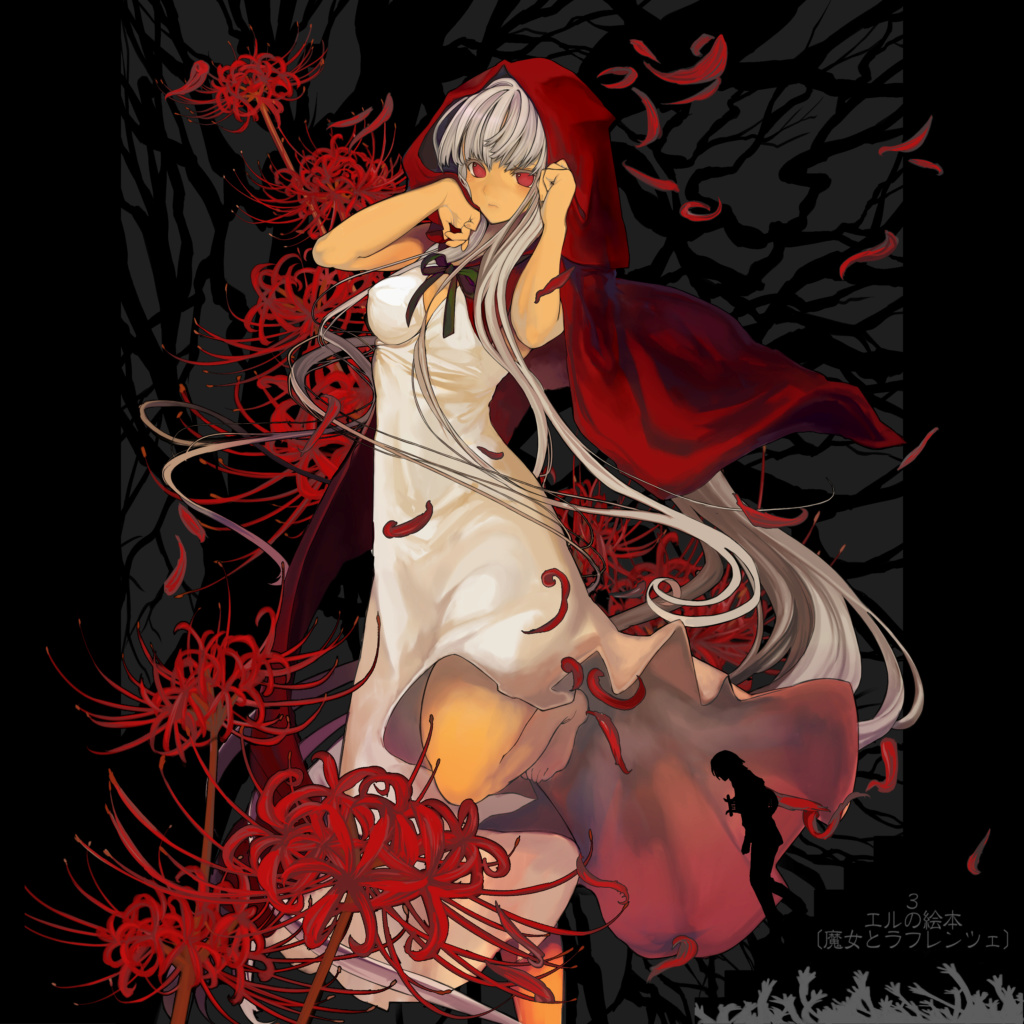 Name:
Kurenai  (紅 - "Crimson")
Age:
15
Gender:
Female
Village:
Sunagakure
Rank:
D-rank
Title:
- Red Spider Lily
Clan:
Tsuchigumo
(Tkalac)
Bloodline:
Spider Nature
Element(s):
Earth
Skill(s):
- Ijutsu
- Kyujutsu
- Sensory
Stats


Strength: D

Constitution: D

Stamina: D

Speed: D

Coordination: C

Intelligence: D

Perception: C

Unique Abilities:


Stat Trading: Intuitive Focus
Call it intuition or call it natural talent, it matters not. The more she thinks about it, the harder it becomes to understand how to bypass physical limitations, so Kurenai has taught herself to let go rather than to understand. When applying 'Intuitive Focus', Kurenai stills her mind and allows instinct instead of reason to guide her strikes. This causes a decrease in her active Intelligence (-1 tier) in favour of an increase in Strength (+1 tier).


Learning Class Advantage: Ijutsu
Kurenai's affinity for this specialisation comes as no surprise to those who know about her true nature; being a spider by nature comes with its perks when it comes to picking up the finer nuances of ijutsu. But being alien to the human world does make it harder for her to fully grasp the complexity of the human world. Growing as a shinobi is more than just picking up the arts; it's also picking up humanity. Kurenai has access to ijutsu of one rank higher, but requires 10% more experience to rank up.


---
Appearance:
Born as a 'Candystripe Spider' (Enoplognatha Ovata), Kurenai's natural form is that of a translucent-white spider with two red markings, but vastly larger in size than the common 6 mm size due to her Tsuchigumo lineage. Even in her natural form, she'd quality as a 'monstrous' or 'giant-sized' spider, boasting the shape of a coffee table approximately 1 meter in length and 60 cm in width, not counting her legs.
Her human form is slightly higher in size, reaching about 155 cm and a 'remarkable' 40 Kg in weight - while she looks like a healthy teenager of 15 years old, her surprisingly light weight stems from her arachnid physique. While this may be an advantage when it comes to speed and general agility, it leaves to be desired in direct physical confrontations. As such, she makes it a habit not to get into those too often.
This arachnid generally looks under-dressed for all but summer. Her ascetic dress-style limits itself mostly to a dress, robe or kimono, preferably with a cape to protect herself against the elements of nature. While she is not unfamiliar with light armour, she makes it a habit of complaining it is too cumbersome or how it restricts the freedom of her natural movement - something others tend to raise an eyebrow for.
History:
Curiosity. It all began with that. Once the tiny spiderling had mastered her way into the human form, she set out on a course for discovery. The world was a big place and the Tsuchigumo had still so much to learn. As there were talks of a 'sea of sand', she decided venturing through the devilish winds in search of knowledge would be a good means to prove herself. Bringing something home from this new world; testing her own resilience. Great hopes which brought her on the brink of death, for the desert sun was a merciless tyrant.
She was discovered by a group of nomads. Saved. When she had returned to consciousness, they exchanged culture and lifestyles. She learned about survival in the desert and about a Village hidden somewhere in the sea of sands. With newfound skills, she now sets to find this illustrious Village.
Personality:
Kurenai is a kind, if not shy and reserved personality. She easily keeps herself occupied in silence or while softly humming, and sees no problems in patiently waiting for someone else. That gentle nature often comes out in her care for those she'd call friends, where she doesn't shy away from cooking or weaving clothes for them. However, a spider remains a spider. Where said gentle nature may attract many, her inhumane ways often leave others disturbed in her ways - cooking human meat for dinner or using their skin as leather is equally 'fair play' in the eyes of this arachnid as it is to humans using animal meat and skin - no cannibalism here.
Easily perceived as naive and sensitive due to her penchant for dreams and the ephemeral, many think this adult spider can easily be toyed with. They are wrong. Her kindness is not to be taken for weakness. While she loves whole-heartedly and genuinely, the more affectionate and intimate things become, the closer she is prone to sacrificing her loved ones to feed the young. Being part of the swarm to feed the future is simply the most natural thing to do, and denying such an 'eternal dedication' out of love is bound to break her heart.
Perhaps then it comes to no surprise that this natural huntress dislikes the idea of weakness. Those who do not have the personality or mindset to go on against all odds will get no compassion from Kurenai. In fact, the chances are great she'd kill them in cold blood as a result. The weak must be culled rather than nurtured; leaving the spot open for those who are worth of life. Those who are considered 'worthy' will find her a patient and understanding mentor, if not supportive ally.